The Non-Life(General) Insurance sector comprises of, as on date, 4 Public Sector, 20 Private Sector Multi-line Insurers, 5 Stand Alone Health Insurance companies and 2 specialized insurance companies viz. AICL and ECGC.
They are all direct insurance companies, meaning that they transact insurance directly with the policyholders like you and me.
We also have Re-Insurers, who are the insurers of the insurers. The Re-Insurers transact business with only Insurance Companies. We have GIC Re, the national reinsurer, which is a public-sector company, and we have 10 foreign reinsurance branches (FRBs) and one Lloyds' representative office operating in India as Lloyds' India Office.
The following table depicts the premium sourced by the insurance companies(Direct Premium) in the last FY 2021-22 vis a vis the previous year, i.e., FY 2020-21.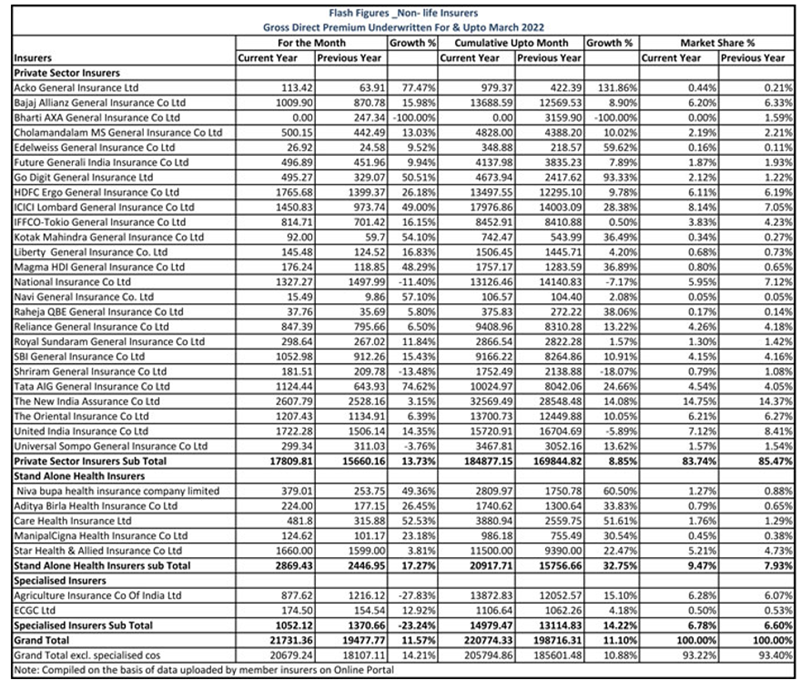 As can be observed, the total non-life premium sourced by these companies in FY 2021-22 is Rs. 2,20,774 crores as against Rs. 1,98,716 crores sourced in FY 2020-21, showing a growth rate of 11.10%.
In the current FY 2022-23, as at the end of July '22, the premium achievement companywise is as follows: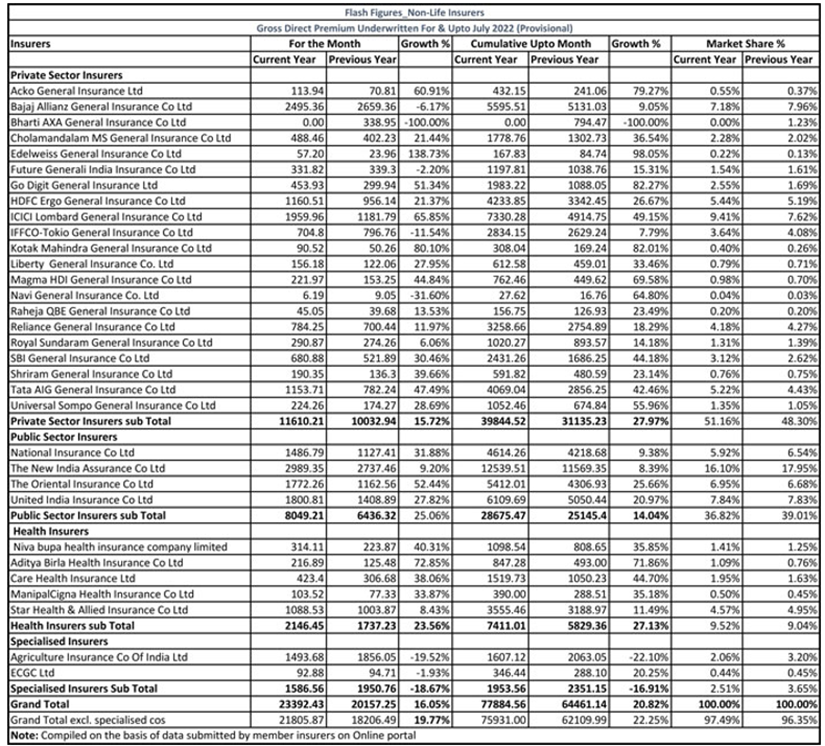 You will observe the industry growing at 20.82% during the April'22-July'22 period.
We will endeavour to publish the Premium Score Board with the latest information in all our future newsletters.
Editor