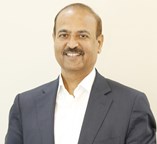 I am honored to Chair the General Insurance Council, on behalf of this great industry. The Council has worked relentlessly over the years to facilitate the growth of the insurance industry with the best interest of policyholders at heart.
The insurance industry has been an essential player in the growth of the Indian economy, and we will continue to further the cause of insurance in the country to strengthen the economic fabric of our nation. At the Council, it will remain our constant endeavor to work for the betterment of the policyholders and take measures to simplify insurance for them. We aim to take insurance to every city, town, district, and village and to the very last mile. Our intent is to bring as many citizens as possible under the protection and ambit of insurance and, in the process, add true value to the lives of people and make a difference in society. We want to work tirelessly with the best intention of all stakeholders in mind, all of whom are critical in the insurance value chain, towards solving customer worries.
The insurance industry is at an inflection point, and the responsibility to take the industry to greater heights lies on our shoulders. The Council has been a strong voice for the industry, and it will continue to enable the growth of the sector. It is together our joint responsibility to ensure that we are able to reach every household in India and solve the worries of our citizens. Exciting times lie ahead of us, and we will ensure that we leave no stone unturned to take the industry to the zenith of success, prosperity, and holistic growth.
Regards,
Tapan Singhel
Chairman GI - Council
MD and CEO – Bajaj Allianz General Insurance Co. Ltd.
​