Guidelines for Super Cyclone AMPHAN
Super Cyclone AMPHAN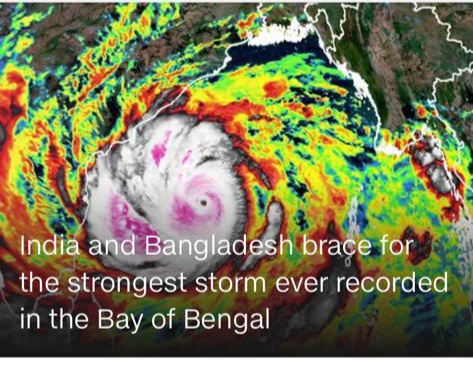 Guidelines on Super Cyclone AMPHAN
Kind Attn: CEOs/CMDs of General Insurance, Standaone Health Insurance companies
Close on the heels of unprecedented  global crisis Covid 19, the General Insurance industry in India is faced with a super cyclone AMPHAN on the eastern coast of India which is likely to affect life and property in Bengal and Odisha as well as neighbouring states and Bangladesh.The landfall is expected on 20.5.2020. The regular update is available on IMD website link below:
 https://mausam.imd.gov.in/imd_latest/contents/cyclone.php#.
 Heavy rainfall and wind speed upto 185 km per hour has been predicted. As always, the general insurance industry is expected to be fully prepared to meet the challenge and all necessary steps to mitigate the hardships of the affected insured population are to be taken should there be loss of insured property.
Following measures could be planned by member companies as a proactive approach of the industry to handle the situation arising out of the super cyclone.
Wherever necessary  a senior officer at the company level may be nominated as a Nodal Officer for the affected states. The Nodal Officer would be coordinating the receipt, processing and settlement of all eligible claims. The contact particulars of the Nodal Officer may also be put up on website  and  given due publicity.

Such claims to be accounted separately under specific NAT code in order to monitor and submit details to authorities as soon as required.

Though presently it may be difficult due to lockdown It needs to be ensured that all claims are surveyed immediately and claim payments/on account payments are disbursed at the earliest and in any case not exceeding the stipulated time line.Necessary discretion in relaxing procedures and documentation as permissible must be exercised.

Member companies should maintain close coordination with state authorities and launch extensive awareness campaign in the affected states duly highlighting the measures taken by the

m.
MN Sarma
Secretary General