Chairman's message
Editor's connect
Insurance in news
Insurance Laws & policy
Consumer Awareness
Global Highlights
Contact Us
Chairman's Message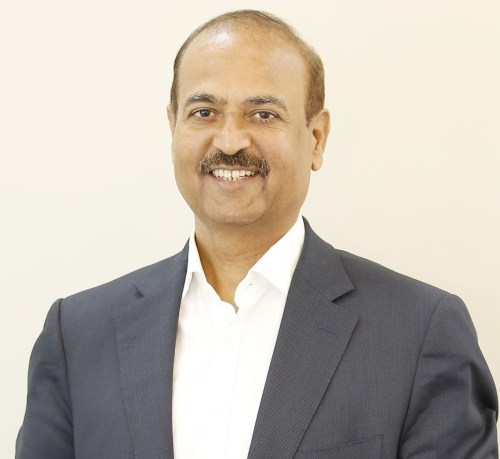 Welcome to our latest newsletter, packed with insightful articles and valuable information. In this edition, we delve into a range of topics, including articles on the growth of commercial insurance, innovative products for the digital age, healthcare accessibility for all, and a case study on medical insurance fraud.From this edition, we're publishing the newsletter in PDF format for easy downloading and printing. We trust you'll appreciate both formats and that they enhance your reading experience.
Wish you all good health and prosperity for the festive season ahead
Tapan Singhel MD & CEO
Bajaj Allianz General Insurance Company Ltd.
Chairman, GI Council
Editor's Connect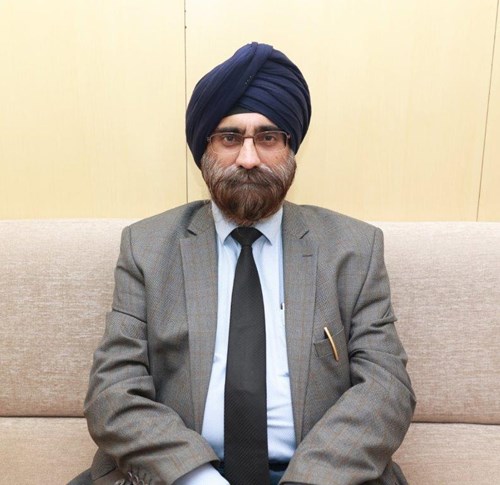 Welcome to the 8th Edition of our online newsletter which is now being published in pdf format also for easy downloads. Apart from our usual columns published this edition carries a detailed article on motor Hit and Run cases which are now exclusively handled on pan India basis by the Council. The council is handling many such ambitious projects for public benefit including the recent initiative to make cashless treatment applicable to all health insurance claims. Kindly visit our website regularly to get updates on such projects.
Festive days are ahead. I wish you all a very happy Dussehra and Diwali.
Inderjeet Singh
Secretary General
General Insurance Council
C.R. Vijayan
Sanjiv Singh
K.N. Venkataraman
Sharad Taware
Prerna Ramnani

Executive committee Members
Elected Members
Tapan Singhel (Chairman)
Mr. Ramaswamy Narayanan
Mr Mayank Bathwal
Ms. Neerja Kapur
IRDAI Nominated Members
Prof. Bejon Kumar Misra
Dr Nayan Shah
Mr Milind Bhatawadekar
Mrs Asha Nair
Mr K.C. Lokessh
Regular Invitees
Mr Anup Rau Velamuri
Mr Krishnan Ramachandran
Mr Hitesh Kotak
Mrs Sucheta Gupta
Mr Sanjeev Srinivasan

Insurance in news
Premium 'Score Board' September 2023
The premium growth at the end of September 2023 is 15 % driven by health and motor segments as in previous months. The high-growth segments continue to be Engineering, Motor, and Health. The Stand-Alone Health Insurance (SAHI) companies continue to improve the growth rate in health segment. The growth percentage in fire and marine and liability has dipped with marine and liability segments registering negative growth rate for the past few months. The total premium of the non-life industry up to September month this year stands at Rs 143,801 crores, as opposed to the previous year's total up to the month of Rs 125,192 crores.


GI Council Appoints Health Insurance Expert to Implement 100% Cashless Payment System
Healthcare for All is a Shared Responsibility
Healthcare for all is an important and a necessary goal for the country. A demographic dividend can only be achieved if we have jobs, skills, and healthy people. The health of a nation not only reflects the well-being of its citizens but also impacts its economic progress. In this comprehensive and incisive article Mr Krishnan Ramachandran, MD & CEO, Niva Bupa Health Insurance highlights the importance of health care for everyone.

Insurance for All: IRDAI's Bima Vahak Guidelines for Inclusive Insurance for all villages
In a significant move aimed at transforming India's insurance landscape, the Insurance Regulatory and Development Authority of India (IRDAI) has introduced the 'Insurance Regulatory and Development Authority of India (Bima Vahak) Guidelines, 2023" on 9th October 2023. These guidelines are set to revolutionize insurance distribution in the country by creating a dedicated channel with a focus on enhancing insurance inclusion, especially in rural areas.

Emerging Horizons: New Opportunities in Commercial General Insurance Segment
The Indian economy continues to be a beacon of growth and opportunity, attracting both domestic and foreign investments across various sectors. The country's economic reforms and ease of doing business initiatives have further improved the investment climate, fostering entrepreneurial spirit and innovation- Mr. Sandeep Goradia Chief - Corporate Solutions Group, ICICI Lombard General Insurance Co Ltd shares his views on how the growth will spur commercial insurance segment.

Insurance Laws & policies
Hit and run motor accidents.
India has the highest number of road accident fatalities in the world. Such road accidents, where the vehicle causing injury or death to a person(s) cannot be identified or traced, are known as 'Hit and Run Motor Vehicle accidents.' Mr Humayun Khan, Consultant of the Council handling the Hit and Run cases, gives a detailed overview of Hit & Run cases being handled at GI Council.

CSR: A Strategic Imperative for Businesses in the 21st Century Digital World
To want to feel included is a basic human need, and Corporate Social Responsibility (CSR) gives us the opportunity to work with our employees, local communities and humanity at large to build an inclusive and sustainable society. In a world where organisations find themselves facing constraints brought on by depleting resources, business policies that take into account the critical area of Corporate Social Responsibility (CSR) pave a path of transparency, diversity and inclusiveness. Ms Sheena Kapoor of ICICI Lombard gives a detailed account of how Companies are increasingly realising the importance of giving back to society.

Consumer Awareness
Exploring Innovative Insurance Products for the Digital Age
In today's rapidly advancing digital age, the insurance industry is undergoing a remarkable transformation, marked by the infusion of cutting-edge technologies into traditional risk management practices. Mr. Aditya Sharma, Chief Distribution Officer – Retail Sales, Bajaj Allianz General Insurance gives an insight of his journey into exploring innovative insurance products which has been an eye-opening and thrilling experience.

Pet Insurance in India: Giving Your Furry Friend the Protection They Deserve
Pets are not just animals; they are integral members of our families, providing us with love, companionship, and unwavering loyalty. As responsible pet owners, it is our duty to ensure their well-being, and one significant aspect of this is safeguarding them from unforeseen medical expenses. In India, the concept of pet insurance is rapidly gaining traction, and it's proving to be a game-changer for pet lovers across the nation. In this article, we will delve into the world of pet insurance in India and explore why it's an essential investment for your beloved pets.

Case study: Forged hospitalization claim by employee under group health insurance policy
An Employee with the intention to gain undue amount in form of medical reimbursements raised forged documents and fake lab reports. The issue was brought to the notice of fraud & risk control team and it was investigated against the alleged customer. NivaBupa health insurance company shares the case without real names for public awarenes

Global Highlights
International Union of Marine Insurance Annual Conference IUMI 2023 held at Edinburgh

The largest international marine insurance event was held at the wonderful Scottish capital city of Edinburgh this year. More than 700 marine insurance professionals gathered from across the world to be part of this event.

Swiss Re Report: Global economy not out of the woods yet: alternative scenarios for re/insurers
Economic uncertainty is high, with recession and inflation risks still elevated. In this environment, a "severe global recession" and "1970s style stagflation" are two key alternative scenarios that insurers should think about. Each pose distinct challenges, the former around balance sheet strength and solvency concerns, and the latter around underwriting performance. In this article written by Hendre Garbers, Senior Economist, Swiss Re Institute & Ayush Uchil, Insurance Economist & Data Scientist, Swiss Re Institute describes various scenarios for insurers/reinsurer

General Insurance Council, 5th Floor, National Insurance Building, 14, Jamshedji Tata Road, Churchgate, Mumbai-400020, Maharashtra, India, gicouncil@gicouncil.in
https://www.gicouncil.in/
Disclaimer : Our newsletter endeavors to compile insurance information from various sources in the public domain. In respect of 3rd party articles/news items etc. reproduced, the GI Council accepts no responsibility for the accuracy/authenticity and completeness nor can be seen as endorsing the views/opinions expressed therein.