Chairman's message
Editor's connect
Insurance in news
Insurance Laws & policy
Consumer Awareness
Upcoming Events
FAQ
Global Highlights
Contact Us
Chairman's Message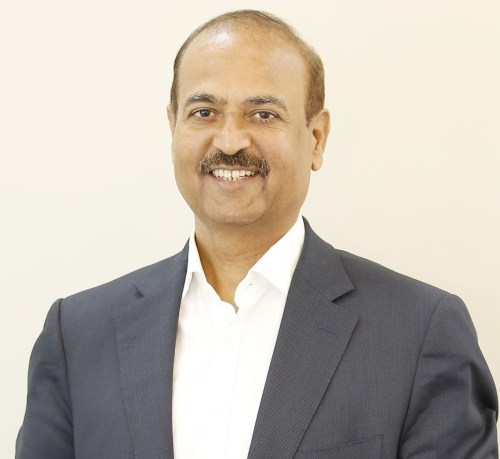 We are thrilled to present to you the Anniversary Edition of our Non-Life Insurance Newsletter! The online version of bimonthly Newsletter was launched on 15th August 2022, the 75th Anniversary of country's independence. It's been an incredible journey of knowledge sharing, insights, and industry updates, and we are delighted to commemorate this special occasion with you.In this special edition, you will find insightful articles on digital solutions, climate issues, inclusive coverage, evolution of insurance operations, a talk with Secretary General, and many more exciting news and developments in the non-life industry that highlight the groundbreaking initiatives propelling the non-life insurance landscape forward. As we reflect on our journey so far, we extend our heartfelt gratitude to all our readers and partners for their unwavering support.
Wishing you all a very Happy Independence Day
Tapan Singhel MD & CEO
Bajaj Allianz General Insurance Company Ltd.
Chairman, GI Council
Editor's Connect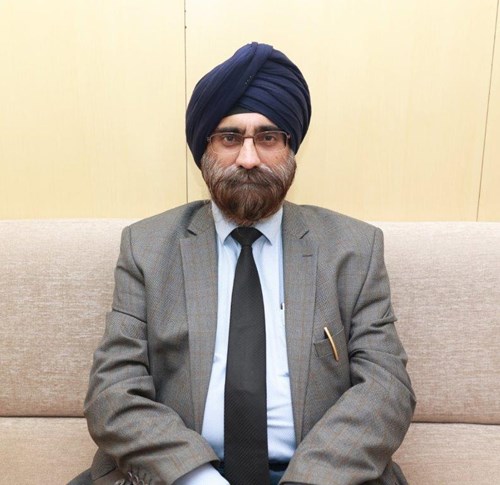 The first edition of our online newsletter was launched on 15th August last year on the occasion of the 'Aazadi ka Amrit Mahotsav'. It was a new initiative for developing awareness and further improving the penetration of the insurance sector. We are happy that the newsletter has received an excellent response in the last one year from the readers. I thank all our members for providing inputs and valuable feedback for constantly improving the content quality and the reach of our newsletter.It has been our endeavor to cover topics of common interest related to non-life insurance and convey in a simple language for the benefit of the common people. In this edition also, we have included original articles and views from our members on a wide range of current topics. We hope you will like the content and will appreciate to have your constructive suggestions. It is your support and feedback which makes the newsletter relevant. Wish all the readers Happy Independence Day!!!

Inderjeet Singh
Secretary General
General Insurance Council
C.R. Vijayan
Sanjiv Singh
K.N. Venkataraman
Sharad Taware
Prerna Ramnani

Executive committee Members
Elected Members
Tapan Singhel (Chairman)
Mr Devesh Srivastava
Dr S Prakash
Ms. Neerja Kapur
IRDAI Nominated Members
Prof. Bejon Kumar Misra
Dr Nayan Shah
Mr Milind Bhatawadekar
Mrs Asha Nair
Mr K.C. Lokessh
Regular Invitees
Mr M.S. Sreedhar
Mr Krishnan Ramachandran
Mr Hitesh Kotak
Mrs Sucheta Gupta
Mr Sanjeev Srinivasan

Insurance in news
Premium 'Score Board' July 2023
First of its kind General Insurance Festival organised in India
The Secretary General of GI Council shares his views on issues facing non-life industry
Severe thunderstorms account for up to 70% of all insured NAT CAT losses
Unveiling the Enigma: The Evolution of Operations in Insurance
Imagine a time when insurance policies were written on clay tablets and stored in dusty archives. Mr KV Dipu, Senior President & Head - Operations & Customer Service, Bajaj Allianz General Insurance Co. Ltd. gives an interesting account of how the insurance industry has come a long way since those ancient days.

Insurance Laws & policies
Going the ESG way
ESG, as a concept is now well known across the Globe. For Insurance Companies, going the ESG way has more benefits than some other sectors. The Insurance companies are exposed to wide array of ESG factors both directly and indirectly. Rishin Rai of Universal Sompo articulates the importance of ESG for insurance industry

A case study on using forged documents for health insurance claims
Agents and diagnostic centers were found involved in making fraudulent health insurance claims under one of the products offered by the Company by submitting forged health checkup reports. Shilpa Verma of Niva Bupa cites a case study in this article about insurance frauds

Consumer Awareness
Pan India awareness Campaign to be launched by General Insurance Council soon:
Council Plans to run Pan India Non-Life Insurance Awareness Campaign.In a rapidly changing world, unforeseen events can disrupt our lives and livelihoods. Non-life insurance serves as a crucial safety net, offering financial support during times of adversity.

Hyper-personalization in insurance
Welcome to the era of hyper-personalization in insurance, where advanced technologies and data-driven insights empower insurers to revolutionise the customer journey. In this article By K V Dipu, Senior President & Head-Operations & Customer Service, Bajaj Allianz General Insurance writes about a futuristic scenario where insurance providers can tailor policies to suit individual lifestyle

Practitioner's Guide to Leverage Technology in Insurance
Practitioner's Guide to Leverage Technology in Insurance Whether you are an insurance distributor or a customer (which, of course, everyone should be to cover their financial risks) this concise guide will help you harness the power of technology in the insurance industry. Mr. Aditya Sharma, Chief Distribution Officer – Retail Sales, Bajaj Allianz General Insurance explains the importance of technology in the insurance industry.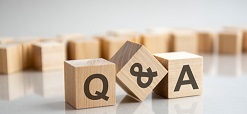 MSMEs have been the backbone of Indian economy and have shown tremendous resilience even when faced with unprecedented challenges. They are the growth engine of the economy contributing to over a third of the country's GDP. In a Q&A session, Mr Sanjeev Mantri, Executive Director, ICICI Lombard talks about the importance and issues related to MSME sector in India.Read More>>>


Global Highlights
General Insurance Council, 5th Floor, National Insurance Building, 14, Jamshedji Tata Road, Churchgate, Mumbai-400020, Maharashtra, India, gicouncil@gicouncil.in
https://www.gicouncil.in/
Disclaimer : Our newsletter endeavors to compile insurance information from various sources in the public domain. In respect of 3rd party articles/news items etc. reproduced, the GI Council accepts no responsibility for the accuracy/authenticity and completeness nor can be seen as endorsing the views/opinions expressed therein.