Chairman's message
Editor's connect
Insurance in news
Insurance Laws & policy
Consumer Awareness
Upcoming Events
FAQ
Global Highlights
Contact Us
Chairman's Message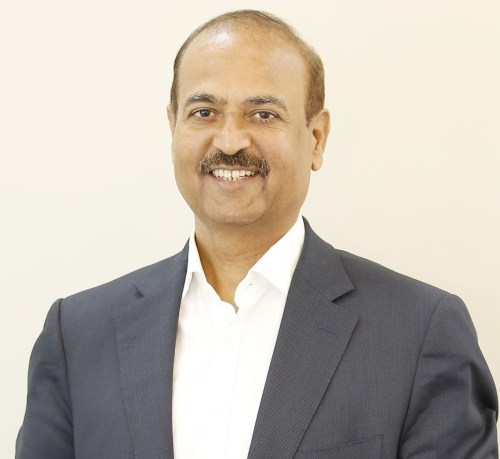 Welcome to the fifth edition of the council newsletter. In this exciting edition, we bring you informative articles on how AI and data analytics will shape the future of underwriting in India, evolving customer expectations in health insurance, and an article explaining how Expenses of Management (EOM) capping is an excellent step by regulator. This edition also has articles highlighting the importance of travel and cyber insurance, an interview with a renowned marine insurance expert and much more. We hope you enjoy reading the newsletter and find it useful.
Tapan Singhel MD & CEO
Bajaj Allianz General Insurance Company Ltd.
Chairman, GI Council
Editor's Connect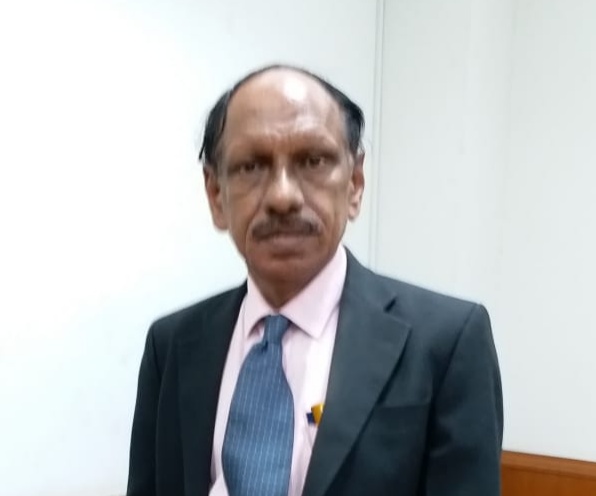 The fifth edition of our newsletter is before you. The newsletter's reach is expanding and one of the welcome signs of the popularity of this newsletter is that there are many contributions from the younger generation of insurance professionals on a wide spectrum of topics. We are impressed by their deep knowledge and enthusiasm and thank them for their insightful articles. However, much to our dismay we could not publish all of them for constraints of space. In future we would try to expand the newsletter format to give them more coverage. I wish our readers all the best for the new financial year.

CR Vijayan
Acting Secretary General
General Insurance Council
C.R. Vijayan
Sanjiv Singh
K.N. Venkataraman
Sharad Taware
Prerna Ramnani

Executive committee Members
Elected Members
Tapan Singhel (Chairman)
Mr Devesh Srivastava
Dr S Prakash
Ms. Neerja Kapur
IRDAI Nominated Members
Prof. Bejon Kumar Misra
Dr Nayan Shah
Mr Milind Bhatawadekar
Mrs Asha Nair
Mr K.C. Lokessh
Regular Invitees
Mr M.S. Sreedhar
Mr Krishnan Ramachandran
Mr Hitesh Kotak
Mrs Sucheta Gupta
Mr Sanjeev Srinivasan

Insurance in news
The Premium 'Score Board' April 2023
Expenses of Management (EOM) capping: a step in the right direction!
Insurance is critical to financially safeguard every citizen of the country, yet the penetration is less than ideal. One of the biggest problems that the Indian Insurance industry suffers from is that of perception. This is an industry that continues to pay claims and continues to bleed; the industry combined ratio stands at about 118%. Mr Mr. Tapan Singhel, MD & CEO, Bajaj Allianz General Insurance and Chairman of General Insurance Council reflects in this article on IRDAI's new norms on EOM.


How AI, data analytics is going to shape future of Insurance underwriting in India
Increased internet penetration and mobile data usage has made the world around us increasingly digital. Consumers today are benefitting from the digital public infrastructure developed through the India stack, be it in making payments to local vendors using UPI, getting a SIM card or registering their home lease with authentication through Aadhar or having a consolidated view of their accounts and finances through the Account aggregator framework. Mr Bhargav Dasgupta MD &CEO ICICI Lombard shares his views on how technology is going to transform the insurance sector.

Health insurance industry and evolving consumer expectation
As we slowly reboot and stride back to normal, we should not forget how a pandemic like COVID-19 can wreak havoc across every walk of life – be it country, organisation or people. It has changed the perception and outlook towards most of the things we used to do, forcing us to relook at every aspect of our normal life. Mr Mayank Bathwal CEO Aditya Birla Health Insurance Company analyses in his article describes how COVID-19 has changed the perception about healthcare and health insurance industry.

Insurance Laws & policies
Sanctions and the Insurance Industry
Sanctions can impact the General Insurance market in several ways. Firstly, sanctions can limit the ability of insurers to underwrite or provide coverage for certain types of risk. In her article on sanction Chinmyika Namdeo describes the impact of sanctions on general insurance industry.

Cyber Risks and the non-life Insurance industry
Insurance firms are also vulnerable to cyber dangers. These dangers manifest in various ways, including hacking, data breaches, ransomware attacks, and phishing scams. These threats can have serious and costly implications, including damage to an insurer's brand, loss of consumer faith, and financial losses. Shovna Sethi of New India shares her concerns about cyber risks of the insurance industry.

ESG and principles of sustainable insurance
Environmental, Social and Governance is gaining lot of attention in the recent time. ESG principles are adopted by the companies to ensure their operations does not hamper environmental and social development and don't go against corporate governance standards. Companies having good ESG score are attracting more investors. In her article Arti Mulik , Head of Underwriting and Product development, Universal Sompo General Insurance Company Ltd talks of the importance of sustainable insurance

Consumer Awareness
Empathy AI in the Insurance Sector
AI has come a long way in the last few years, and conversational AI is one of the most exciting developments in the field. With the ability to simulate human conversation, conversational AI has the potential to revolutionise customer service, education, healthcare, and much more. But there is one area where conversational AI can genuinely shine: empathy. Mr. K V Dipu - Senior President & Head - Operations & Customer Service, Bajaj Allianz General Insurance Co. Ltd. shares his views on a how use of AI can make insurance conversation more compassionate.

Importance of buying a Travel Insurance when travelling abroad
Traveling to a foreign land is one of its kind experience; one gets to explore new cultures, cuisines, places, and much more. Traveling gives a new perspective, adds new elements to one's personality, and helps attain meaningful lessons. Traveling abroad requires meticulous planning right from visa to tickets, from accommodation to itinerary, etc. Mr. Aditya Sharma, Chief Distribution Officer – Retail Sales, Bajaj Allianz General Insurance, dwells in detail on importance of travel insurance.

Cyber risk cover is a necessity
Cyber risk has consistently featured amongst the top three risks in line with the global trends. Cyber-attacks in India rose by around 200% in 2020, to 1,158,208 from 394,499 in 2019, according to Indian Computer Emergency Response Team (CERT-In) data. Kushagra Jajoo of Magma HDI General Insurance Company Limited explains the risks associated by cyber-attacks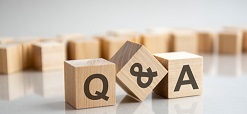 Interview with KS Vishwanath
Mr KS Vishwanath a renowned international marine insurance expert and author of a widely acclaimed book 'Insuring Cargoes' published by London market shares his views in a candid interview with editor of the newsletter.Read More>>>


Global Highlights
General Insurance Council, 5th Floor, National Insurance Building, 14, Jamshedji Tata Road, Churchgate, Mumbai-400020, Maharashtra, India, gicouncil@gicouncil.in
https://www.gicouncil.in/
Disclaimer : Our newsletter endeavors to compile insurance information from various sources in the public domain. In respect of 3rd party articles/news items etc. reproduced, the GI Council accepts no responsibility for the accuracy/authenticity and completeness nor can be seen as endorsing the views/opinions expressed therein.